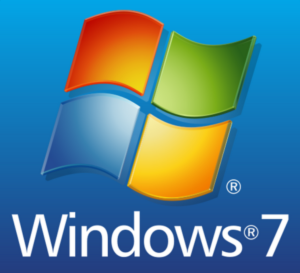 Windows 7 has been a very successful operating system since its release on October 22nd, 2009. Most users skipped over Windows 8 and Windows 8.1, finding Windows 7 to be trustworthy and reliable. But after a great 10-year run, Microsoft is calling it quits and support for Windows 7 is nearing the end.
Everyone needs to upgrade to Windows 10, and you need to do so by January 14th, 2020.
What does this mean for you?
Will your computer suddenly stop working after January 14th, 2020? Of course not. But it's likely you will encounter problems such as:
Your software may stop working

Intuit, the maker of TurboTax, is already warning users that their software will stop working on Windows 7 computers after January 14th, 2020. Expect other software vendors to follow suit.

Websites may stop working


It's a safe bet that banking, credit, healthcare, and other websites that handle sensitive data will stop working on Windows 7 computers after January 14th, 2020.

Error messages will become insistent


Microsoft is already warning Windows 7 users of the upcoming end-of-life. You can safely expect the warnings to become more dire and intrusive.
Security
More importantly, however, is the issue of security. The end of support for Windows 7 means that Microsoft will stop patching bugs in the source code. It's unfortunate but true that Microsoft continues to discover and patch bugs every single day. Hackers leverage unpatched bugs to execute malicious instructions to steal or encrypt your data.
Microsoft spends a lot of money, time, and effort re-writing the code and distributing it to millions of computers around the world in the form of Windows Updates. Microsoft has released these patches free of charge since Windows 7 was released back in 2009. This courtesy will grind to a halt on January 14th, 2020 for those who cannot afford expensive support contract extensions.
Managing Risk
One of the greatest risks facing businesses and consumers alike is the risk of viruses, malware, and extortion exploits. One wrong click can cripple a major corporation, a charitable organization, a hospital system, a government entity, or anyone relying on technology. Often, paying a ransom is the only way to regain access to your data.
Many individuals and smaller companies find themselves unable to meet the ransom demands and lose all their data as a result. The effect can range from annoyance to heartbreak, or possibly even the financial downfall of a business.
Failing to migrate to Windows 10 places you or your company at unacceptable risk for a catastrophic data loss event.
Should you upgrade your current PC to Windows 10?

While it is often possible to upgrade your old PC to Windows 10, we generally discourage people from that option for the following reasons:
Cost
The cost of the necessary upgrade license is often higher than the value of the PC. The upgrade will generally require the assistance of an I.T. professional, thus increasing the cost even more.
Value
Most of the Windows 7 PCs we encounter are five or more years old. Investing time, money, and effort in old computers is an unwise decision.
Slow Performance
Most of the Windows 7 computers we encounter are several generations old, so upgrading to Windows 10 will leave you with a slow, poorly performing computer.
Compatibility
Older computers are often incompatible with Windows 10.
The advantages of new computers
While replacing a computer can be costly and inconvenient, the outcome is always better than upgrading an old PC.
Fast Performance
Computer speed and reliability has improved dramatically with every generation of hardware.
Efficiency
Newer computers use less power and generate less heat and noise.
Form Factor
Modern PCs often take up less space, as computer form factors continue to shrink.
The way forward
Thom Infotech can help you select a new PC and navigate the change, carefully preserving your programs, data, and shortcuts. We have performed Windows 7 to Windows 10 migrations for several years, so we can make this process easy and painless for you. And while most people find the Windows 10 experience to be very intuitive, we can help you adapt to the new interface and discover all the handy benefits in the process.
Reach out to a member of our team today by calling 630-937-1500. Existing clients can log in to our helpful support portal and track the progress of their upgrades.