If you were choosing a new accounting system today, would it be your current one?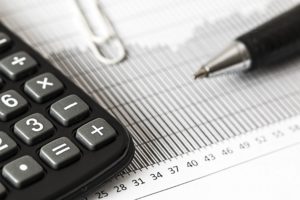 (Today's entry is a guest post by our friends at DataQuest)
Let's face it- there are many reasons why we stay with business tools that aren't that great. And putting up with the status quo can work up to a point. But if you've had thoughts that echo the top three complaints below, it's time to consider a new approach.
The Top Three Complaints
Working from home is highlighting the limitations of our current system.The global shift to working from home has made it clear that it's a hassle to have information scattered in different places. Having to go into the office to cut checks or find a certain file can feel like a big time waster. When you can't put your hands on the material you need, you're even more aware of the inefficiencies that are part of the status quo. And if your business has multiple locations, the headaches compound. Trying to coordinate work across dispersed teams feels like more of an effort than it needs to be. And having multiple files, printers, or resources in multiple locations means more errands for you and your team.
It's frustrating that we can't seem to integrate the accounting software with our other systems.You've got multiple tools to manage your business. For example, a point of sale system, a customer relationship management platform, or expense management software. But it's frustrating if the tools don't integrate with the accounting tool. You end up with duplicate data, missing data, and unproductive time spent hunting for information. Often, older software just does not have the capacity to integrate with these external systems. That means that staff members are wasting time bouncing from system to system to find what they need. This is not what you signed up for!
The cost to maintain and upgrade server hardware regularly is unattractive.Do you delay software upgrades because of the associated costs of updating your servers? If your essential accounting software requires a significant upgrade project that also requires a costly infrastructure investment, it gets expensive. However, this is required for your software to be supported and secure. So if this process is becoming stressful and you're questioning the ROI, it's time to consider your options.
What do we mean by cloud and how does it address these three complaints?
The strictest definition of a "cloud" accounting solution is that it's a browser-based solution hosted externally. Typically it's is hosted in a data center. Since the software is hosted elsewhere, a cloud environment doesn't require your direct management. And it has layers of redundancy to prevent data loss.
Here's how a cloud solution like Acumatica addresses the top three complaints.
A cloud solution is available to you, day or night, from an internet browser. With the shift to working from home, having your key systems available to you on demand becomes very valuable. No more waiting on the Controller, CFO or accounting manager to pull something off the printer!
A cloud solution gives you more integration options. For example, a cloud solution can "talk to" external systems through a web API (application programming interface), with a regularly scheduled file import, or with custom web development. By choosing a modern platform, you have more choices.
With cloud, the liabilities and hassles associated with maintaining hardware disappear.
An integrated cloud solution like Acumatica provides access to all your business management information from a browser anytime, integrating multiple business applications and eliminating the need for maintaining costly servers.
Cloud solution choices
When considering cloud, it's important to be aware of various deployment options. For example, smaller vendors may offer private cloud solutions. However, those may not provide the same security and redundancy of larger providers. Larger providers are those like Google Cloud, Microsoft Azure, or Amazon Web Services (AWS). AWS is the world's most broadly adopted cloud platform.
Going "full cloud" would mean having a solution that is fully hosted in a cloud data center, available via browser with an "https" certificate, even integrated with a cloud solution like Sharepoint for company files. A full cloud solution tends to be more secure because there are fewer points of entry.
Cloud Decision points
When considering whether your business would be a good candidate for a cloud-based accounting platform, ask yourself:
Is there any software we use that I MUST keep on-premises, instead of in the cloud? Why do I believe that? Are there sunk costs related to licensing that we need to address?
What is the value to me of having more of my systems integrated? If I could integrate just one or two external systems to a cloud-based accounting system, how would that impact productivity?
Am I taking any unnecessary security risks with the way we're deploying our accounting software right now? Not every IT service provider is as thorough as the team at Thom InfoTech. And malicious hackers are getting more sophisticated about finding ways to attack older, more vulnerable systems. Unless you're having regular security conversations with your IT provider about protecting your systems, you may be falling behind.
Good to Know
Knowing whether it's a good idea to move to a cloud solution is complex. But if you're frustrated with the limitations of your current accounting package, it's worth having an exploratory conversation. There are multiple ways to make a move to the cloud. It might make sense to take your existing applications and publish them from a central cloud location. Or it might be more beneficial to consider a full migration to an accounting tool like Acumatica that was "born in the cloud."
These are significant questions, and you'll want to explore them with someone who can relate to the complaints and who has experience with cloud migrations.
The partners at DataQuest have helped many companies through this transition and are familiar with the questions that come up. It's essential to have these discussions with a knowledgeable IT services provider at your side as well. If you're interested in the conversation, please contact us.
Client quote:
Debbie and the Dataquest Team have an unparalleled level of dedication to their client's success. They made the Acumatica implementation such an organized, coordinated effort and ensured that we stayed true to our project goals and deadlines along the way. An absolute pleasure to work with!"

Ned Daryoush, Vice President, Moby Dick House of Kabob